Newsletters and Featured Manufacturers
Select a year below for additional product information:
Business Partners & Related Links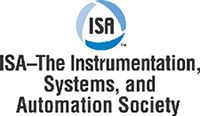 ISA - The Instrumentation, Systems, and Automation Society: Founded in 1945, the International Society of Automation (www.isa.org) is a leading, global, nonprofit organization that is setting the standard for automation by helping over 30,000 worldwide members and other professionals solve difficult technical problems. ISA develops standards, certifies industry professionals, provides education and training, publishes books and technical articles, and hosts conferences and exhibitions for automation professionals.

MM Controls, Inc.
(NOT AFFILIATED WITH M&M CONTROL SERVICE, INC.): Specializes in software for control systems. It's a big specialty: they have experience in Embedded Systems, PLCs, Human/Machine Interface, Motion Control, and Microsoft Windows programming.

Reliable Information Technology
: IT Services & Support, Web Technology, and Office & Networking
Can't find what you are looking for?
Manufacturers change every day, and there may have been a name change, or even a change of ownership:
Call us if you don't see it listed here. Our lines grow daily!
M&M prides itself on customer service.  We always try to go that extra step to provide our clients with the best we have to offer.
At M&M, everyone is our preferred customer!
Come join the "M&M Family!"