About Milwaukee Valve: Milwaukee Valve began as a small manufacturer of plumbing and heating valves in 1901. Over the years, the company expanded its offering to what now consists of over 5,000 items, used in a wide range of applications and industries, from very small plumbing valves used in the basement of your home, to large petro chemical valves and nearly every size and style of valve in between.
Milwaukee Valve valves and actuated controls meet all process-automation needs. Its manual and actuated valves meet the exacting demands and rugged service conditions of the industry.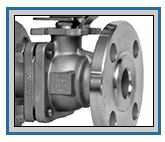 Milwaukee Valve offers a full line of ball valves in a variety of body materials including UltraPure low lead bronze and brass, standard bronze, brass, stainless steel, carbon steel, Monel, and alloy 20.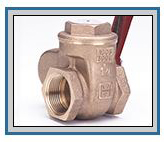 Milwaukee Valve provides a complete line of multi-turn gate, globe, and check valves. Electrically actuated gate valves are available for your automated valve needs.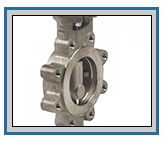 Butterfly valves are offered for all applications and are easily automated with pneumatic or electric actuators. All iron butterfly valves have phenolic-reinforced liners and 416 SS blowout proof stems.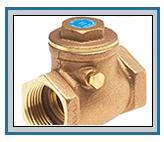 UltraPure meets lead-free residential, commercial, and institutional standards. The extensive line includes:
Ball Valves: 2-Piece Standard or Full Port, 3-Piece Full Port
Press-End Valves
Gate Valves - Rising and Non-Rising Stems
Globe Valves
Swing Check Valves
Lift Check Valves
Butterfly Valves: 2"-24" Lug and Wafer, 2"-10" Grooved End
Slo-Close and Fire Protection
Actuation: Actuators & control options for almost any valve, including rising stems.
Tank & Trailer: Lightweight and rugged valves for the Tank Trailer and Dry Bulk industries.
Butterball SloClose & Fire Protection: Fire-protection valves in a variety of styles & types including valves for main & riser service, supervised & unsupervised services as well as trim valves.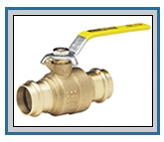 Press end ball valves are offered in brass, bronze, and low lead alloys. Two-piece and three-piece valves can be provided in sizes from 1/2" to 4".
All Press end bronze and brass ball valves feature RPTFE seats & seals, adjustable stem packing, and blowout proof stems.
A wide variety of trim & operator options are available including locking, oval, and "T" handles, stem extensions, and Insulator/MS Handles.