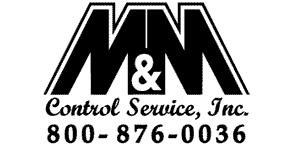 M&M Control Service represents the top manufacturers in the industry. We bring you the best products at the best prices, delivered from stock or direct from the factories. We aim to exceed our customers' expectations, with continuously improved service, quality products, competitive prices and the fastest delivery. Our personal service staff is the best in the business and is committed to ensuring that your needs are met.
With new products constantly being introduced into the marketplace, you could spend hours keeping up to speed with the latest developments. Instead, leave that to our expert staff, who are up-to-date with the latest trends and newest products to best suit your needs. Our online catalogue features new products daily, and we strive to keep you informed of current trends and innovations. Our delivery is the fastest possible. Our merchandise is guaranteed.
We can rebuild your controls, valves or just about any other process element. We also offer thousands of reconditioned products that can help save you money. All of these products have been rigorously inspected and tested, and are delivered with the same guarantee as our regular merchandise.
Customer satisfaction is top priority. Come and take a look around our site. See what products we have to offer, and our low prices. Learn about our field or in-house service. Order on-line or contact one of our trained sales representatives. Let us help you become more competitive. We can save you time and money!