Phone: 847-356-0566 Fax: 847-356-0747 E-Mail: sales@mmcontrol.com
About American Valve®: AMERICAN VALVE is dedicated to providing dependable valves and plumbing products of the highest standards. For over 100 years, the American Valve brand has represented innovative research and products built with confidence and quality and is known for high-quality valves used in plumbing, HVAC, and industrial applications.
American Valve products are engineered to solve flow control challenges in a broad range of applications, and are designed to provide years of reliable service. The company uses the finest raw materials available, puts them through a thorough manufacturing process, and conducts rigorous testing to ensure that every product produced is dependable, durable, and long-lasting.
AMERICAN VALVE Categories & Descriptions
Model 3700 is ideally suited for backflow prevention devices and potable water applications. All model 3700 valves are rated 200W at 200°F, and are available in full port from sizes 2" through 8".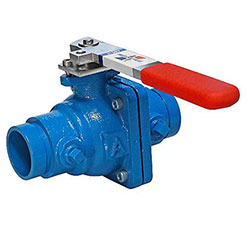 Model 3700V has a cast iron body with the same PFA* fused ball as the 4000 series. It inhibits buildup that accumulates on unprotected ball surfaces and prevents premature valve failure.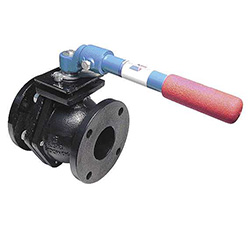 Replaces any gate valve or eccentric plug valve. Same end-to-end dimensions, but with the convenience of quarter-turn, dramatically lower torque, and the corrosion-resistance of PFA* fused .008" into the solid iron ball. A revolution in ball valve technology.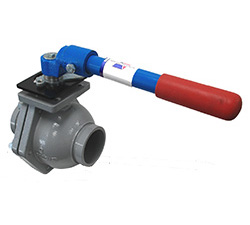 The ideal alternative to butterfly valves in grooved pipe systems. With dramatically lower torque, a full port design, and the corrosion-resistance of PFA* fused .008" into the solid stainless steel ball, 4000DV is built to provide reliable service for years.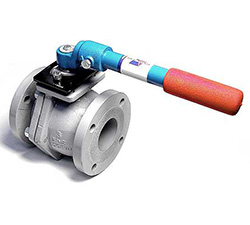 Replaces Carbon Steel Ball Valves, Gate Valves, and Eccentric Plug Valves. With 80,000 psi tensile strength, it's stronger than steel. Ductile Iron easily out-performs Carbon Steel in water applications.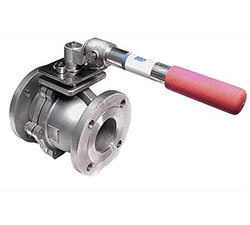 Investment cast 316 Stainless Steel with all Stainless Steel top works, even the handle. 4001 features include full port, low torque, and the corrosion-resistance of PFA* fused stainless steel ball make this valve a winner.
*PFA is an ingredient commonly branded as Teflon®.
Can't find what you are looking for?
Call or E-mail Now . . . for Immediate Service, Pricing, and Delivery
* * * 800-876-0036 * * *
Phone: 847-356-0566 Fax: 847-356-0747 E-Mail: sales@mmcontrol.com