STOCKHAM | Butterfly Valves | CRANE Co.


Phone: 847-356-0566 Fax: 847-356-0747 E-Mail: sales@mmcontrol.com

Stockham Butterfly Valves
Stockham Butterfly Valves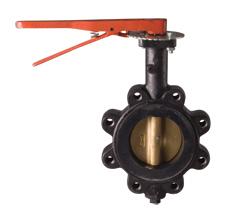 Contractor Butterfly Valves - Cast Iron Body
Contractor valves from 2" - 12" in wafer or lug style have molded-in liners. Standard cartridge seat products are available through 48" in cast iron and ductile iron.
Features:
Bi-Directional Dead-End
2" - 12" Cast Iron Lugged Body
10-Position Lever
Optional Gear Operator
Aluminum Bronze Disc
EPDM Molded-In Liner
Typical Applications:
HVAC
Commercial Plumbing
Hot/Cold Domestic Water
Chilled Water Applications
Resilient Seated Butterfly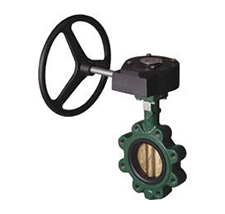 Resilient Seated Butterfly Valves
Features:
Complete Size Range: 2"-48"
Suitable for both Gaseous and Liquid Service
Positive Shut-Off Bi-Directionally
PTFE Bushing Standard
Locking Handle Standard 2"-12"
End of Line Service Standard on Lug Style
Ease of Automation
Field Repairable
2"-12" Phenolic Backed Seat*
14"-30" Aluminum Backed Seat
Typical Applications:
HVAC
Chemical/Petrochemical Processing
Food and Beverage
Power and Utilities
Pulp and Paper
*2-12" low temperature Viton* has aluminum backed seats
Soft Seat High Performance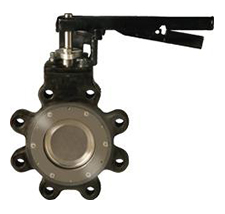 Soft Seat High Quality High Performance Butterfly
Lugged body class 150 and 300 carbon steel butterfly valves in sizes 2" to 24" add to the Stockham portfolio for the commercial construction contractor
Features:
Carbon Steel - Sizes: 2" to 24"
ASME Class 150
ASME Class 300
Stainless Steel - Sizes: 2" to 12":
ASME Class 150
ASME Class 300
Typical Applications:
Hydrocarbon Processing
Chemical/Petrochemical Processing
Marine and Commercial Shipbuilding
Power and Utilities
Pulp and Paper
Can't find what you are looking for?
Call or E-mail Now . . . for Immediate Service, Pricing, and Delivery
* * * 800-876-0036 * * *
Phone: 847-356-0566 Fax: 847-356-0747 E-Mail: sales@mmcontrol.com