Timer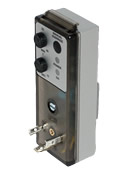 Drain Valve Timer
This is Granzow's standard electronic drain valve timer. It is adjustable from 1 to 15 seconds on time, and adjustable from 1 to 45 minutes off time. The timer can be mounted on any solenoid valve with a square DIN connection, and will operate on 24, 120 and 230 volts AC.
1/4" NPT E2B15-00V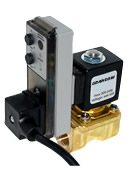 Electronic Drain Valve
Electronic drain valves provide a reliable, low-cost alternative to manual style drains. Very low maintenance is required, and the fully automatic feature assures unattended condensate drain removal. The 1/4" drains have 7/16" orifices, which eliminate clogging.
3/8" NPT E3B15-00V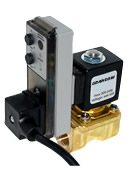 Condensate Drain Valve
The 3/8" electronic drain valve has a 7/16" orifice, which prevents clogging. The drain valve is fully automatic with NEMA-4 enclosure, manual test button, adjustable drain cycle from 1 to 45 minutes, and adjustable purge time from 1 to 15 seconds.
1/2" NPT E4B15-00V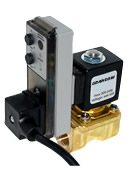 Electronic Drain Model
Granzow's 1/2" model quickly and effectively drains water from compressed air equipment. This electronic drain valve is available with 1/2" connections, and will operate at up to 300 psig. An optional strainer/filter combo is available.
Compact T2B15-00V-J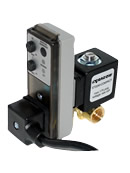 Condensate Drain Valve
This low-cost electronic drain valve will operate at up to 175 psig and is available with a strainer/filter unit. The drain valve unit mounts in any position. The valve's internal seal is FKM and the housing is NEMA-4.
Strainers & Filters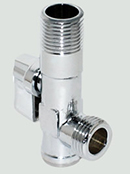 360/01 Strainer/Ball Valve
This is a polished strainer/ball valve unit for use with Granzow's electronic drain valves. The filter screen is a 40 micron stainless steel screen and can be cleaned without turning off the main air system. The strainers come in three (3) different sizes: 1/4", 3/8" and 1/2".