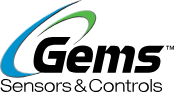 Phone: 847-356-0566 Fax: 847-356-0747 E-Mail: sales@mmcontrol.com
Gems Level Sensors and Switches: Gems level sensors and switches include contact, non-contact, and non-intrusive liquid sensing requirements for monitoring and detection of fluid media. Technology includes reed switch-based floats, solid-state electro-optical, conductivity, capacitive, ultrasonic liquid level sensing technologies, and guided wave radar. Uses range from sensing of liquids in food and beverage applications, hydraulic fluids, diesel fuel tanks, medical reagent sensors, wastewater, and more.

Level Sensors & Switches
Single-Point Level Switches
Gems Sensors & Controls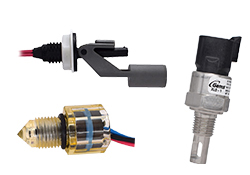 Gems Sensors Single Point Level Switches
are ideal for reliable and accurate tank level detection. Single point level switches are available in a vast range of sizes, mountings, materials, and sensing technologies (from mechanical to no moving parts) which include float-level sensors and switches, electro-optic level switches, capacitive level sensors and switches, and ultrasonic level sensors.
Multi-Point Level Switches
Gems Sensors & Controls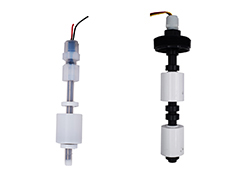 Gems Sensors Multi-Point Level Switches
are ideal for monitoring multiple liquid level points within a single tank or for monitoring two or more liquids in a tank. They are available in engineered plastic or metal alloy, a broad range of mounting options and float materials, and can be configured with two to seven independent switch actuation levels. Only a single-entry point into the tank is required and all electrical wiring emanates from a single source.
Continuous Level Transmitters
Gems Sensors & Controls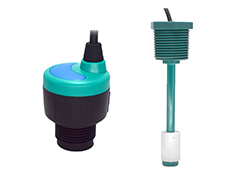 Gems Continuous Level Transmitters
are ideal for remote tank measurement in small to mid-size tanks and are available with float, radar, and ultrasonic liquid level sensing technologies. Level transmitters utilize multiple material combinations that make them compatible with most liquid media and challenging fluids, including ultra-pure, dirty, coating, scaling, and corrosive types.
Visual Level Indicators & Tank Level Gauges
Gems Sensors and Controls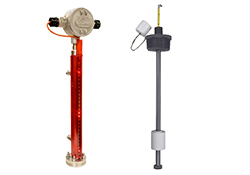 Gems Visual Level Indicators and Tank Level Gauges
are ideal for continuous indication of liquid level in storage tanks and vessels where visual indication at the tank is required. The Gems SureSite® line represents the trusted, durable, more versatile, and safer alternative to sight glasses and feature stainless steel, alloy or engineered plastic housings. SureSite visual level indicators mount externally to the top or sides of tanks and provide easy-to-read continuous level gauging. The LED SureSite can even provide continuous level indication in dark environments. Gems also offers PVC, alloy, and engineered plastic DIPTAPE indicators.
Can't find what you are looking for?
Call or E-mail Now . . . for Immediate Service, Pricing, and Delivery
* * * 800-876-0036 * * *
Phone: 847-356-0566 Fax: 847-356-0747 E-Mail: sales@mmcontrol.com