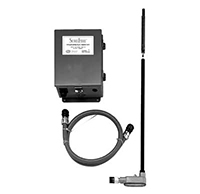 SureFire I Igniter
The SureFireTM I High Energy Spark Igniter (HEI) is a Class 3 igniter used for direct spark ignition of oil or gas igniters or small burners. The 12 joules of power delivered to the spark tip easily ignites the fuel. Three sparks per second are delivered. The High Energy SureFire Spark Igniter consists of three major components: a power pack, a spark rod, and a cable.
SureFire II Spark Igniters
The Surefire IITM High-Energy Spark Ignition System is used for direct spark ignition of most gas or liquid fuels used in oil or gas igniters or main burners. Fireye High Energy Spark Igniters (HESI) are well suited to ignite most gaseous and liquid fuels, either by first igniting a pilot or directly igniting the main burner.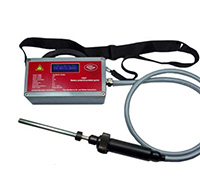 Portable Spark Igniter
The Battery Powered Portable Unit is designed for safe hand operation for ignition of gas burners in a range of applications which include refineries and furnaces. The HEP portable High Energy Igniter includes an electronic 2kV ignition module powered from an internal battery pack and an integrated mains power charger. The portable device is equipped with a pushbutton to start the sparking system.