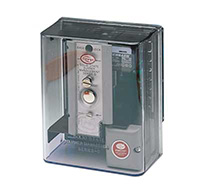 D-Series 70D40 and 70D41 Burner Control
Fireye Series D10, D20 and D30 burner management controls provide ignition and main flame failure protection for automatically ignited oil and gas burners. Plug-in Amplifier Modules permit the selection of ultraviolet, repetitive self-check ultra-violet, autocheck infrared, or rectification methods of flame detection. The control system includes a safe start check, effective on each start. If the flame signal (real or simulated) is detected, the unit cannot be started.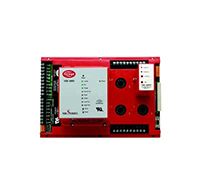 MB Series MB600S Burner Control
The Fireye Multi-Burner (MB) Monitoring System controls the start-up sequence and monitors the flame of up to 20 individual gas, oil, or combination gas/oil burners connected to a common valve train. MB Series control is engineered to meet the operational, safety and reliability requirements demanded by the industrial process heat market. It is a fully integrated control, complete with all functions built into one module, offering the opportunity to greatly reduce cost and space requirements normally required by other non-integrated systems.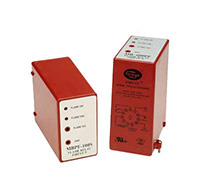 PF Series MBPF-100S Burner Control
The Fireye MBPF-100S and MB600PF provide a visual indication and relay output that signals the user regarding flame presence in a combustion chamber. Unique to the module is its ability to use UV or flame rod or both simultaneously. The MBPF-100S, MB-600PF, MBPF-200S and MBPF-202S modules provide visual indication and electrical output that signal the user regarding flame presence in a combustion chamber. The module uses Fireye optical ultra-violet scanners and/or flame rods to sense flame presence independently or as components in a burner management system.