800-876-0036
Phone: 847-356-0566 Fax: 847-356-0747 E-Mail: sales@mmcontrol.com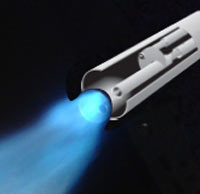 SureFire I Gas Pilots
The SureFireTM gas igniters are a versatile and reliable source of ignition energy for oil, coal, or natural gas burners. The SureFire gas igniters are NFPA-rated as a Class 1, 2, or 3 igniter, depending on the application: Class 1 igniters are used for burner light-up and support under any conditions; Class 2 igniters are used for light-up and support under prescribed light-off conditions, and Class 3 igniters are used for light-up only and are not intended for warm-up or support.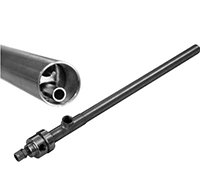 SureFire II Gas Pilots
SureFire IITM Gas Pilots are reliable and suitable for a majority of Power, Refinery, and Petrochem Industry applications. The Fireye SureFire Gas Pilots come in Natural or Forced Draught with an outer diameter of 32 or 48 mm, for intermittent or continuous duty, Class 1 to 3. The pilot is constructed of high-quality materials, and each unit is checked and tested before dispatch. Unit construction provides a stable flame, ignition repeatability. No moving parts ensure long, trouble-free operation with low maintenance costs.
Can't find what you are looking for?
Call or E-mail Now . . . for Immediate Service, Pricing, and Delivery
* * * 800-876-0036 * * *
Phone: 847-356-0566 Fax: 847-356-0747 E-Mail: sales@mmcontrol.com