Phone: 847-356-0566 Fax: 847-356-0747 E-Mail: sales@mmcontrol.com
Flame Safeguard Efficiency Control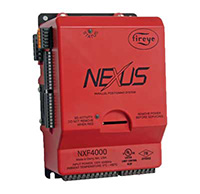 Nexus® NXF4000 Parallel Positioning
The Nexus® NXF4000 model offers integrated burner management with an electronic parallel positioning and O2 trim combustion control system. The Fireye NXF4000 is an advanced burner management controller with an internal flame safeguard, designed to operate burners firing liquid or gaseous fuels. The NXF4000 supports up to 4 servos per profile plus 2 VFD c channels, touchscreen interface, 15 configurable user input, valve proving, thermal shock protection, & more.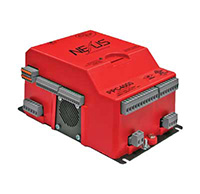 Nexus PPC4000 Parallel Positioning
The Fireye PPC4000 is a state-of-the-art parallel positioning system for all types of liquid or gaseous fuel-fired combustion systems. When combined with a Fireye flame safeguard system such as the BurnerLogixTM, the PPC4000 offers a compact parallel positioning system. The PPC4000 provides precise control of burner air/fuel ratio via independent motors (parallel positioning) along with 4 servo channels for positioning motors directly powered from the controller.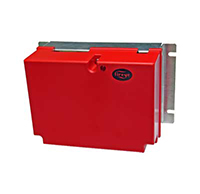 Nexus 6100 Integrated Parallel Positioning
The Nexus® NX6100 Integrated Controller is a microprocessor-based, flame safeguard and parallel positioning combustion controller built into one compact, user-configurable package. The Fireye NX6100 supports up to 10 servo motors and has an optional 10.4" touchscreen display to show boiler operations and simplify the commissioning process.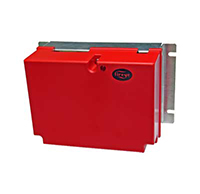 Nexus PPC6000 Parallel Positioning
The Fireye PPC6000 is a state-of-the-art stand-alone parallel position system for all types of liquid or gaseous fuel-fired combustion systems. When combined with a Fireye flame safeguard system such as the Fireye BurnerLogix control, the PPC6000 offers the most compact and advanced parallel positioning system available.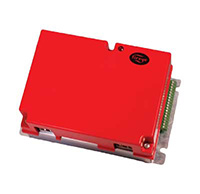 Nexus NXEXP300 Water Level Control
The Fireye Nexus NXEXP300 is a microprocessor-based, water level/draft control expansion module for use with the Nexus PPC6000 or integrated NX6100 series of parallel positioning controls. The NXEXP300 expands the capability of the parallel positioning system by adding valuable safety-rated digital inputs, sequence draft control, boiler water level control, and total dissolved solids surface and bottom blowdown control.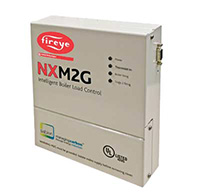 Nexus NXM2G Efficiency Control
The Nexus NXM2G system is an intelligent microprocessor-based boiler load optimization control system that provides optimum thermal efficiency of low-temperature hot water boilers. The NXM2G is designed to prevent boiler dry cycling which occurs when a boiler loses heat to its surroundings. The NXM2G is fully compatible with existing control systems and building management.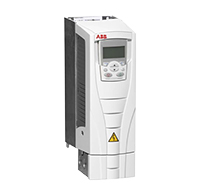 Fireye ABB Variable Frequency Drive
The Fireye/ABB offers a full range of drives from 208-240, 380-480 and 500-600 volts three-phase, with over 4 million in service worldwide. Benefits installers by saving time during commissioning while reducing programming errors that can lead to nuisance faults.The ABB/Fireye is pre-configured at the factory for use with the Fireye Nexus product line.
Can't find what you are looking for?
Call or E-mail Now . . . for Immediate Service, Pricing, and Delivery
* * * 800-876-0036 * * *
Phone: 847-356-0566 Fax: 847-356-0747 E-Mail: sales@mmcontrol.com