Phone: 847-356-0566 Fax: 847-356-0747 E-Mail: sales@mmcontrol.com
Discrete Multi-Burner Scanners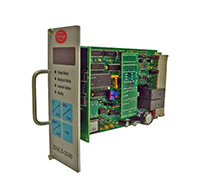 25SU3 Controls Amplifier
The 25SU3-2100 is a Flame Safeguard Amplifier used to detect the presence or absence of a flame in a single or multi-burner environment. The Fireye 25SU3-2100 also maximizes burner discrimination with its ability to accurately differentiate the pulse rates produced by the scanners. The 25SU3-2100 has the capacity to receive pulse inputs from two flame scanners, "A" and "B," either separately or in combination. In addition, the 25SU3-2100 has two logic programs available.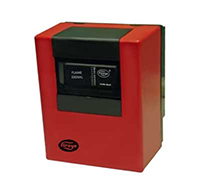 25SU5 Controls Amplifier
The Fireye Type 25SU5 Model Control, combined with remote Flame Scanners, comprises a repetitive self-checking flame safeguard system that confirms the flame presence and absence to provide reliable ignition and flame failure protection. The Fireye 25SU5 Control enables the construction of integrated safety interlock systems for single and multiple burner fired apparatus including power, industrial process, and electric utility furnaces and boilers that fire gas, oil, pulverized coal or a combination of fuels on a continuous basis.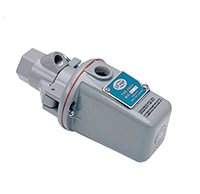 45UV5 Series 1000-1010-1101-1103 Scanner
Fireye Type 45UV5 scanners are self-checking, multi-burner flame sensing devices. When powered by a compatible, self-checking Fireye control, the scanners detect the presence or absence of flames that emit ultraviolet radiation. Typical fossil fuels which emit UV include natural gas, propane, methane, butane, kerosene, light petroleum distillates and diesel fuels. For burners firing steam-atomized oil or pulverized coal, Fireye recommends the use of infrared scanners. Fireye offers a complete line of infrared scanners best suited for these applications.
Can't find what you are looking for?
Call or E-mail Now . . . for Immediate Service, Pricing, and Delivery
* * * 800-876-0036 * * *
Phone: 847-356-0566 Fax: 847-356-0747 E-Mail: sales@mmcontrol.com