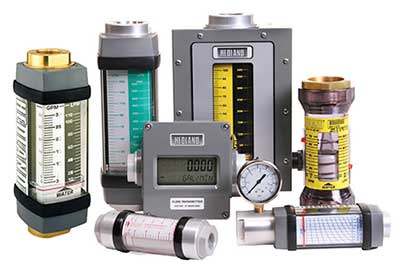 The Hedland product line features over 18,000 inline variable area flow meters to measure oil, phosphate esters, water, water-based liquids, and compressed gases. Capable of operating in any position in high-temperature and corrosive applications, Hedland meters are easy to read and built for use in rugged environments.
Flow meters can be installed in any position, in high-temperature and corrosive applications, and are available in aluminum, stainless steel, brass, and high-impact thermoplastics to deliver cost-effective solutions for applications based on fluid compatibility, temperature, and pressure.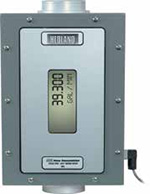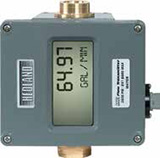 MR Flow Transmitters: Hedland's multi-functional remote flow indicators and transmitters for liquids, air, and other compressed gases are state-of-the-art, microprocessor based variable area flow meters. The MR combines the proven technology of a piston-type variable area flow meter with solid-state circuitry including non-contact sensor electronics, electronic signal conditioning circuit, digital flow rate and total indication, and analog output. Models are compatible with demanding applications in fluid power, oil and gas, automotive, semiconductor, mining, and discrete manufacturing.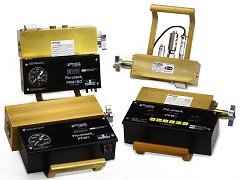 The Flo-tech Portable Hydraulic Tester is available in three families to provide operators with the perfect solution to fit their needs, from the basic PFM6 series tester culminating in the PFM8 series tester, to the Flo-Check USB. The Flo-tech Flo-Check® USB Hydraulic System Analyzer can be used as a stationary or portable tester for both industrial and mobile hydraulic system diagnostics and represents the next generation of hydraulic test equipment. The device simultaneously measures flow, pressure, temperature and power within a hydraulic system.