Industrial Safety, Relief, & Control Valves When is the last time you inspected the automation and process of your equipment for safety and reliability? The process to safety does not come without conscious effort. There is no limit that can be set when looking out for the well-being and safety of your employees.
Safety and relief valves and control valves have a great impact on businesses. Without dependable safety, control, and protection of industrial processes, businesses may fail. That is where we come in. Established in 1984, M&M Control is a well-known leader in the distribution of valves, instrumentation, controls, and process control equipment. Our commitment to quality products and exceptional customer service is renowned in the industry.
Some of the premium lines we carry include Apollo Valves, Aquatrol, Kingston Valves, Kunkle Valve, SpenceTM and GE's CONSOLIDATED* brand. These manufacturers have been major pioneers in the valve and process control industry for more than 100 years.
Quality · Safety · Reliability · Control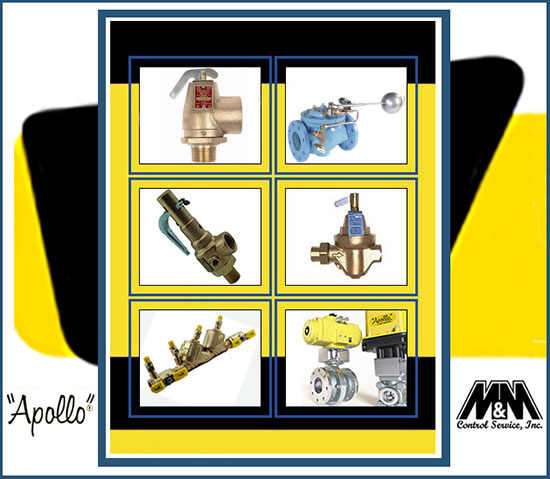 Apollo® Valves
is a leading manufacturer of American-made flow control products. While some see valve manufacturing as a mature industry, Apollo has earned a reputation for developing and introducing new products to meet emerging market demands while focusing on quality and problem-solving innovations. The manufacturer's employees are proud of the company's traditions and the quality and reliability of the Apollo Valves name and are prepared to achieve even more in the future.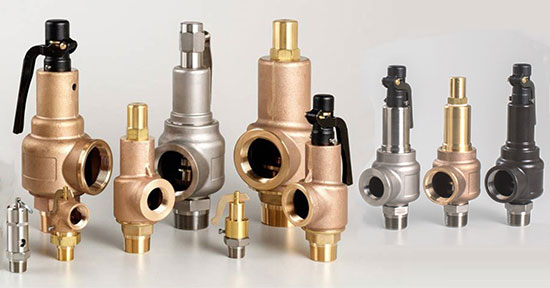 Aquatrol
is an American based manufacturer of safety and relief valve products with expertise in the field since 1947. The company continually develops new innovative products, controlled with rigorous quality control, setting, testing and re-testing for each customized application. New in 2019 are additional options for its Series 740 safety relief valve line of products. This is a high capacity, full nozzle valve, certified by the ASME (Section VIII) for air-gas-steam and liquid services. Valves are available up to 1500 PSI with the ability to choose standard brass/bronze metals or carbon steel and stainless steel valve options. The addition of new product allows Aquatrol to crossover with all threaded or portable safety and relief valve manufacturers, worldwide.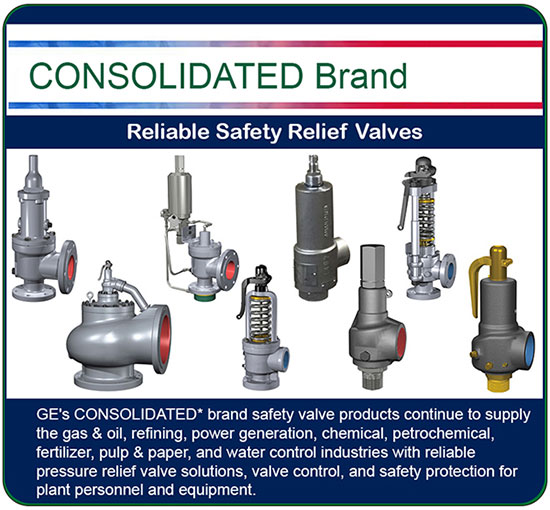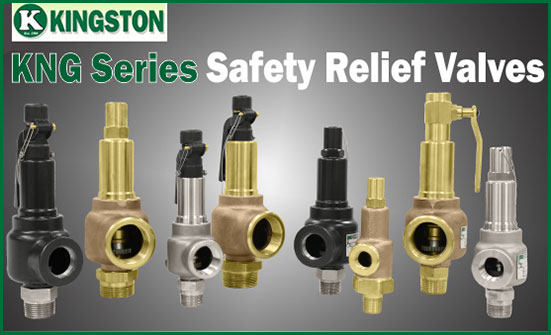 Kingston Valves
has been designing and building high quality industrial valves for over 100 years. Kingston is a strong industrial valve manufacturer for many applications such as process control, steam fired autoclave sterilizers, hyperbaric therapy chambers, fire suppression, locomotive brake systems, compressed air systems and dryers, and food & beverage equipment. The KNG Safety Relief Valves are designed for accuracy and reliability and offers relief valves ranging from 1/2" to 3" NPT (D-J) orifice in brass, carbon steel, and stainless steel materials to service various applications for air, gas, steam, and liquid services up to 1500PSI.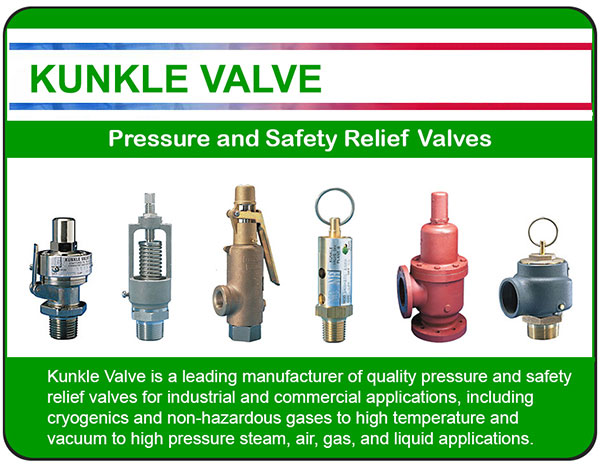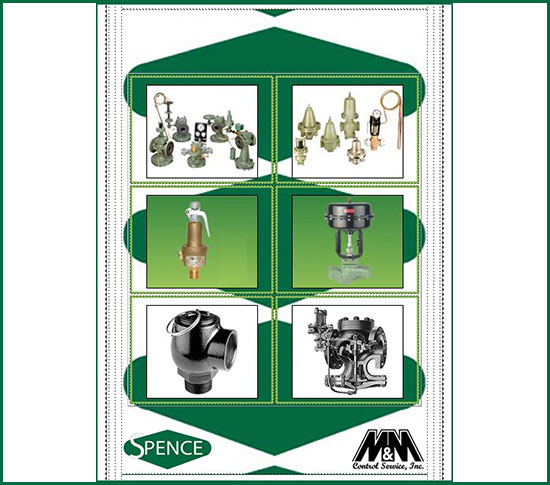 Spence
engineered steam specialty and fluid control products meet the changing needs of today's HVAC and industrial marketplaces. Spence offers a broad range of valves meeting ASME boiler and pressure vessel code requirements as well as the "NB" Certificate. Spence Safety Relief Valves provide over-pressure protection for steam, air gases, vapors, water, liquids, and powdered solids. Set pressures up to 300 psi for steam and up to 900 psi for air and gases.